VPNs are life savers, there is no doubt about it. VPNs work by providing you a safe tunnel from which you can access the internet. The quality about this tunnel is that it encrypts your data so that it is unreadable by your ISP and any other interested party. VPNs are famously used on PCs; however, they are pretty good for android as well. The whole point of using a VPN is to ensure your security. For android, there are many options available in terms of good VPNs for you to choose from. To your job easier, we have analyzed some of the well-known VPNs both paid and unpaid. In this article, we will provide you VPN for android list from which you can choose any VPN that suits you the most.
VPN acts like a barrier between the internet and ISP which is helpful because ISPs often spy on user activities, store data and practice internet throttling. In order to escape that, you need a good VPN to keep you secure while you browse the internet. Since we also rely on mobile phones to keep us connected to the rest of the world, it's a good idea to have a VPN installed on it. It can work with apps, social media websites, streaming websites & P2P sharing – which we all do even with phones. For example, if you are an android user and you want to access the US library of Netflix, it might be impossible without a good VPN.
The Best VPN Services for Android
The VPNs mentioned here are tested by our experts on all above criteria in terms of better streaming and more security/privacy. VPN for Streaming guide recommends following VPNs for smooth and faster streaming.
VPN Providers

Price ($)

Features

Provider's Website




$2.99 PER MONTH

Supports AES with 256 bit encryption.
Strong zero logs policy.
Allows access to 5000+ VPN servers.
VPN servers located in 59+ countries.
Provides unrestricted access to Netflix and other VoDs.
Allows users to connect up to 6 devices simultaneously.
Monthly plan, 1 year plan, 2 years plan and 3 years plan.
30 Days money back guarantee.


Visit Provider




$2.95 PER MONTH

AES 256 bit encryption.
No logs policy.
2000+ VPN servers.
180+ countries.
Dedicated streaming servers.
Unrestricted access to Netflix and other VoDs.
Up to 5 devices simultaneously.
Monthly, yearly and 2 years.
31 Days money back guarantee.


Visit Provider




$2.75 PER MONTH

5200+ VPN servers.
90 countries.
256 bit AES encryption.
Zero log policy.
Access Netflix and other VoDs.
Supports 7 simultaneously connections via multi login.
Offer free trial for iOS and Android.
1 month, 1 year and 2 years & 3 years plans.
45 Days money back guarantee.


Visit Provider




$1.75 PER MONTH

Windows, Mac, Android, iOS and Browser support.
No activity logging.
30+ server locations.
5 multiple logins with IP masking.
Traffic encryption.
Censorship bypass, unblocks Hulu, Netflix, BBC iPlayer.
Malware and tracking blocker.
30 days money back guarantee.


Visit Provider




$2.25 PER MONTH

390+ VPN servers.
55+ countries.
256 bit AES encryption.
Zero log policy.
Access Netflix and other VoDs.
Supports 5 simultaneously connections via multi login.
Package variety: 1 month, yearly and 2 years plans.
Monthly plan, 1 year plan and 2 years plan.
30 Days money back guarantee.


Visit Provider
Throttling is the practice of limiting the internet speed by the user ISP. Here we list down some of the ways and reasons for ISP throttling issue. This issue can be easily detected with the help of a VPN. For example, if you open a streaming website and your internet is not working good, you can try to switch on the VPN and see if there's any change in speed or streaming. If the speed actually gets better with the help of a VPN, this means you are the target of ISP throttling and you can take this concern to your ISP. Mostly, certain internet packages allow ISPs to slow down the speed of your internet; however, if you take a better speed package you probably won't face this issue.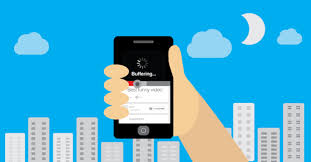 If your internet speed is slow during the nights and faster during daytime, you are probably being throttled. The problem is, night is the rush hour for internet where many users are using the internet simultaneously and traffic jams (of data packets) might occur. Therefore, in order to avoid such situation, the ISP can slow down speeds of certain activities – most commonly, streaming. By slowing down the streaming speed, ISP can control data packets being sent and received to the server. This way, the traffic jam won't occur and the users continue to use the internet (at a slow speed).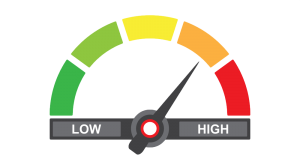 To continue the last point, when you change the internet plan or choose it for the first time – the lower plans might be capped for bandwidth. It means that your speed will stop at a maximum speed.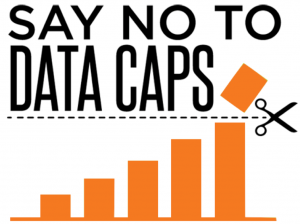 ISPs start to throttle your internet connection when they get heavy traffic from a streaming website. In order to control your streaming speed, the throttling is done. Websites such as Netflix often become the target of throttling because the traffic received from Netflix. You should try to check your speed from the Speed Test before and after using VPN – this will give you clear result whether you are being throttled or not.
There is an easy fix for this problem – that is to use a VPN for android. A good VPN can easily access any blocked content for streaming websites and also provide internet security along the way. You can enjoy streaming videos and surf the web while being content that your activities are not getting recorded by your ISP and that your financial data is also secure.
Criteria for Selection of VPNs
Since our entire communication is through mobile phones, we might face any situation in which your data is compromised or your identity is leaked digitally. In order to make sure that doesn't happen, VPNs offer 128 bit encryption as well as 256 bit encryptions. Of course, the 256-bit encryption is comparatively stronger against the 128-bit encryption. Android mobiles are sensitive in the security department and can easily face the problem of DNS leakage. To protect your android mobile and the data it contains, you must choose a VPN carefully. First things first, there are number of characteristics that you need to look for in a best VPN for android. Here's our list of characteristics which are crucially in the VPN selection process.
Security – The primary reason for using a VPN is the security aspect. If the type of encryption provided by a VPN isn't the best one out there, you might be exposed to unnecessary risk. As mentioned above, the security is based on the type of encryption. Currently there are two most common types of encryption present, 128-bit encryption and 256-bit encryption. Free VPNs usually come with 128-bit data encryption whereas, paid versions have 256-bit data encryption. The security of 128-bit data encryption is less as compared to the 256-bit data encryption. In order to better understand this, we can compare the code cracking time of both data encryptions. It takes about 1.02 x 1018 years to crack the code for 128-bit data encryption. It takes about 3.31 x 1056 years to crack the code for 256-bit data encryption. This is evidence enough that you need 256-bit data encryption in order to secure your data online.
Online anonymity – If you want your identity hidden and activities anonymous, a VPN will provide you with it. The IP masking feature of VPNs is a life saver. For example, if you use a VPN to connect from a USA server, your IP will be located from US rather than your actual IP. This way, you can safely browse the web without worrying about your information getting leaked. VPNs are not to be confused with IP masking software or proxies because VPNs are much more efficient and allow undetected activities online.
Remote access to your network – After connecting to a VPN, you can easily access your network from anywhere in the world. You can store your information or documents online and still be able to access them because it is only accessible to you. For users who use a VPN for privacy, this means you won't have to send an email or attachment that can be intercepted.
Share files in your network – Similar as the last point, you can access the files that you share with others. This simply means that, you and your shared group of people can easily access files with full VPN protection. If you are a business owner, having a VPN is especially useful because mostly teams can coordinate with each other and access the work related file through the secure network. This network can only be shared with the team members and others would not be able to see these confidential files. A VPN will give you a secured connection and allow you to share files without worrying about being detected.
Bypass internet filters – Countries like China and Russia have severe internet restrictions and this is why the usage of VPN becomes a necessity. This is done in order to protect the government's interest and stop users from talking negatively about the government of the respective countries. Your android also needs protection from these strict regulations. Since we use all global social media apps on our phones, in order to survive in China, VPN is must. You will be able to bypass filters on your android through a good VPN. You won't need to worry about restricted content issue or geo-restrictions as long as you are protected by a VPN. As our society becomes more global, this feature is indispensable.
Change your IP address and the server location – This part is connected with previously stated points about anonymity provided by the VPNs and bypassing the internet filters. You can completely hide your identity by changing location and acquiring a different IP address. For instance, if you are residing in Miami but you want to access the server of Asian country, you just need to select the best working server for the area and you are good to go. You can access cheaper games for Steam and also access movies before they are released in your country.
Better Performance – You should be able to find a server which provides you with a good connection servers to choose from. However, you might face a situation where the servers available are not in best working condition. This is where you need a server from VPN that can provide you with a stable, working connection. You need to take VPN's performance very seriously as a bad performance of a VPN can lead to lag issues and unstable internet. Having said that, with advancements in recent VPNs, these issues are rarely seen.
Final Words
You can avail VPNs if your android has 4.0 version or more. The newer versions are definitely better at speed and performance of overall phone therefore, the VPNs work better. However, you can still download a good VPN even if you have an android 4.0 phone. One important thing is to make sure that your VPN service provider supports PPTP and L2TP/IPSec protocols, but sadly they are pretty common protocols and quite weak. In order to counter this, you can try our recommended VPNs and forget your concerns regarding safety and security because these VPNs are tested to deliver.
Once you activate a VPN on your mobile, you can avail multiple connections within a single signup so you can expect heavy bandwidth and lower pings for your streaming or gaming needs. For streaming, you might get no buffering situation and for gaming or business calls, no disconnections. You can also use it for live broadcasts on famous social media apps.
Thanks to smartphones, everyone is connected to the internet in order to share data with each other, communicate through emails or instant messaging and share content through social media accounts. We even use mobile phones to make payments which means that our financial information is also stored in our mobile phones along with confidential chats and Facebook passwords. This is specially crucial when you are using public Wi-Fi because public connection lack any security measures and you can easily become target of some hacker. Without proper encryption, if you connect to a public internet, you will expose yourself to those looking to exploit information or hack your mobile. Therefore, you need a proper VPN in order to use the internet freely.
When choosing a VPN be vary of those VPNs that offer free services because such VPN services need to make money as well. Some of them will try to log your activities and sell your private information or browsing history to interested parties. Another method of such VPN service providers is to show you ads based on your browsing activities. In order to avoid putting yourself at risk make sure the VPN provider is trusted and has zero-logging policy. In most cases, having a paid VPN is better than a free one.