A VPN transforms your internet experience towards a much safer one. This guide provides detailed information regarding VPN for beginners. VPNs are used for different purposes. We will cover all you need to know about the basics of a VPN for beginners.
Intro to VPN for Beginners
Virtual Private Network (VPN) is a safer way to browse the internet. It's a secure tunnel between two or more devices which allows the user to access websites from anywhere while hiding their location through a secure medium. ISP or Internet Service Provider is a company which gives you access to the internet. VPN for beginners is an essential tool in terms of making yourself anonymous on the internet. Your ISP cannot trace your internet activity or hackers cannot steal your personal and financial data.
In terms of being anonymous, VPN masks the true IP of the user and uses a different server's IP. The number of servers available and their speed depends on the VPN itself. Some VPNs invest heavy in terms of making sure they have high-speed servers and number of dependable servers available for their users at any time. The internet speed is dropped after connecting to a VPN. However, the amount of speed loss depends on the VPN being used. Therefore, it is essential to learn more about VPNs in order to make a good decision while choosing the VPN which works the best for you.
VPN for Beginners: Function and Uses
VPNs are useful for everyone who is seeking better security, privacy and internet freedom. VPN was basically developed for remote users and branch offices to have access over corporate applications and resources through a secure bridge. A private network is established through encrypted layered tunneling and protocol which enables a user to browse the internet without giving away their location.
The websites only know the IP address that is provided by the VPN rather than your real IP or ISP. Different IP is used to access region-restricted websites, it also shields your browsing activity from prying eyes on public Wi-Fi and more. It also makes it impossible for blanket government surveillance to figure out the IP of the user which helps in preventing unwanted spying attempts.
Furthermore, reputable VPN services do not keep any logs of internet activity which ISPs do. Therefore, any VPN service concerned about internet freedom go as far as deleting the logs of internet activity so nothing can be traced back to the user. Privacy of the internet goes a long way because it enables you to avoid unwanted adverts as the IP is different from the original IP so advertisers cannot target any ad towards you.
A VPN server verifies and forwards incoming client's requests to other servers for further communications. Its works as an intermediary for requests from clients seeking resources from other servers such as a web browser and a web server. Clients connect to the VPN servers requesting servers such as files, connections, web pages, or other services available from a different server. The VPN evaluates the request as a way to simplify and control its complexity.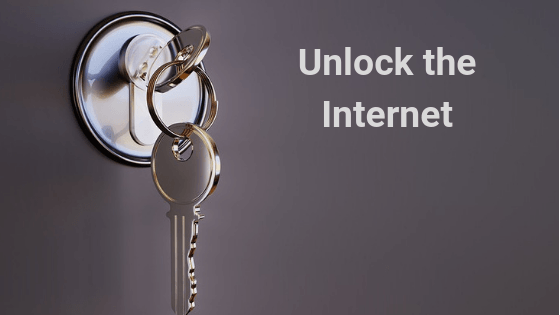 VPN's major part is to provide security. It also facilitates administrative control and caching services among other purposes. When using a VPN, you will be connected to the server, not to the website in the browser. VPN uses its own IP addresses to request the pages from the server located on the internet. When the page is returned the VPN server forwards it to the user, isolating them from the Internet.
Censorship is also not an issue when using VPN and it can bypass every censorship whether is its public network, a university network or office network. Netflix can also be used through a VPN. A good VPN for Netflix will easily bypass Netflix's restrictions based on geographical location. It can easily open the blocked library for movies and TV shows.
Later practical uses of VPN will be discussed which will allow users to read more into the uses of virtual private networks. VPN for beginners is good for people who are just getting into this software. The whole concept of hiding location seems too good to be true. This guide is VPN 101, where users can find the practical implementation of a Virtual Private Network.
VPN for Beginners: Protocols and its Types
In order to make the process stable and secure a set of VPN protocols are set in place. These protocols are used between the VPN server and the VPN client. To simplify it further, VPN protocols are encryption standards and transmission protocols combined together.  In order to specify how you want the sensitive data to be handled, VPN protocols must be used. Different protocols have different functions and their priorities are different. Some protocols focus on performance over security whereas other protocols focus on security rather than performance. VPN protocols include the following,
1. Internet Protocol Security or IPSEC
In order to secure Internet communication across an IP network, Internet Protocol Security or IPSec is used. It authenticates the data while encrypting each packet for the connection
2. Layer 2 Tunneling Protocol or L2TP
L2TP or Layer 2 Tunneling Protocol is best used by combining another VPN security protocol such as IPSec. This process makes the VPN connection highly secure.
3. Point to Point Tunneling Protocol (PPTP)
PPTP is a tunneling protocol which works through encapsulated data packets. In order to encrypt the data for the connection, Point-to-Point (PPP) is used. This protocol is supported by Window, Mac, and Linux.
4. Secure Socket layers (SSL) and Transport Layer Security (TLS):
SSL and TLS are used to create a VPN connection where some specific applications are restricted and not the complete network. In such a protocol, the web browser works as a client. Service providers often use this protocol in order to restrict some specific websites or applications. The URLs starting with https are an indication of SSL connections.
5. OpenVPN
OpenVPN protocol is used for open source VPN which creates Point-to-Point and Site-to-Site connections. It is customer security protocol which uses SSL/TLS for key exchange.
6. Secure Shell
With the secure shell protocol, the transfer of data is made through an encrypted VPN tunnel.
Examples of VPN Usage for Beginners:
This guide, VPN for beginners, list down few examples in terms of using VPNs.
Streaming
Streaming services such as Netflix, Hulu and Pandora often limit their streaming libraries based on a specific region. This means that many movies and shows might be available in your country but not available in other countries. By using a VPN service, you can handle your device IP address which is from the USA because the streaming library of the U.S is the biggest compared to other countries. This allows you to unlock the access to many Netflix and Pandora streams and shows. You have to configure your television, movie players, or mobile devices to use the VPN connection. If you are a streaming fan, then the efforts of getting a VPN for streaming are worth it.
In addition to that, many workplaces or institutions of learning put restrictions on certain websites and browsing activities; this restriction is mostly referred to as "Acceptable Use" policy. This policy dictates what is allowed in the workplace and what is forbidden. In the usage policy, the streaming details might not be explicitly mentioned regarding the use of streaming websites such as Netflix. Instead, the network would restrict the user to work-related sites or for institutions only educational website. Furthermore, few organizations go as far as limiting access to email accounts. Some employers also keep a close watch on activities of their employees through webcams, keylogging and document-opening records.
VPN is also a solution for removing any bandwidth caps or throttling that your ISP maybe doing on your internet. Throttling is a practice of minimizing the speed for users at certain times in a day or for certain websites. Streaming websites are commonly throttled in order to reduce the traffic from the website. In order to avoid over trafficking, the ISP can decide to throttle the internet speed on peak hours of the day.
You can stop this throttling by downloading and using an authentic VPN. With the help of a VPN, you can mask your IP address and digital footprints. Therefore, your ISP cannot locate you and this removes the bandwidth cap on your connections. In such circumstances, you will experience increase in your internet speed. Otherwise, VPNs slow down your internet slightly (if they are good) or more than 50% (if they are not good). The internet speed after using a VPN depends on the servers that the service provider has. If the servers are high speed then users will also get high speed and vice versa. Normally, the server working fastest will be the one closest to your actual location.
This VPN for beginners' guide is providing a way for users to use the internet freely and overcome all unwanted restriction as you choose. It is our responsibility to use this freedom of the internet with good intentions only.
Online Gaming
While gaming, the need for a VPN might occur. VPN is helpful in unblocking country-restricted games.  This is a benefit for a real gamer because the game you want to play is banned or restricted in your country can be unblocked through VPN. Games can be cheaper while using a VPN for gaming because the games are priced differently based on regions. It increases your speed, and also protects you from a DDoS attack.
Public Wi-Fi in Trust or Confidence
Many of us are not aware of the fact that public Wi-Fi like hotels restaurants is not secure. Public Wi-Fi does not offer you encryption security due to which your signals are broadcasted for anyone which is like an open invitation for hackers or spies to target your device. It is effortless even for a newbie hacker to intercept your unencrypted Wi-Fi signals. VPN here works as a shield and hide your hotspot from hackers.
Use Search Engines without Having Your Search Logged
Using a search engine will categorize every search you have made after that your searches are connected to your device IP address and can be obstructed by anyone. Your search is confidential and valuable to you, which means you don't have to share it with anyone. Using a VPN would allow you to cloak your IP address, so the searches are kept confidential.
Phone Calls
VOIP calls are Voice over IP calls (online or internet telephone calls) which are very easy to be hacked or recorded. If anyone of us uses Skype or other apps for calls through the internet, VPN here will keep your privacy but will cost you a slower speed of the internet.
A breakout through a Restricted Network at School/Workplace
Educational institutions or workplaces use 'Acceptable use' policy which means you have limited internet access. For example, you cannot open YouTube, twitter, Facebook, and many more. VPN would allow you to override that restriction and will enable you to use all the websites freely.
Avoid Reprisals and Trackbacks Because of Your Researching
This is useful for celebrities or an employee doing marketing research of their competition, reporter/writer, and officer investigating cybercrimes. A personal VPN connection is a solution for manipulating your IP address and rendering you untraceable.
Download and Upload P2P Files Privately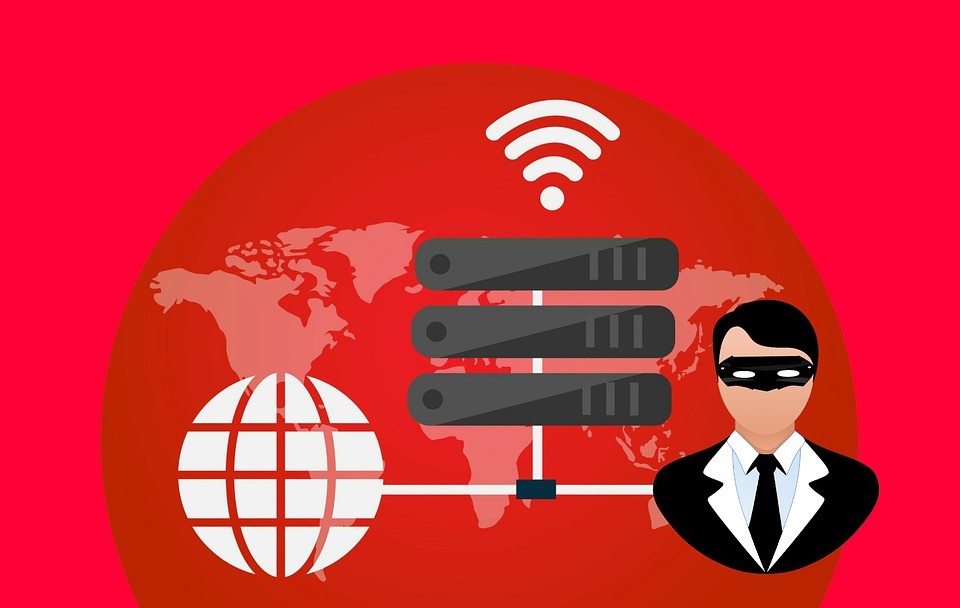 Cinemas and music associations dislike P2P file sharing. The reason being, profit, and legality. MPAA and other authorities want to restrict users from sharing music and movies online. VPN can be used over a p2pfile which will slow your bandwidth. Your new IP address would hide your actual location which means you can download P2P files without any threat.
Break Through County Web Restrictions and Content Surveillance
Some countries have blocked many websites for their citizens like Egypt, China, Afghanistan, and Cuba. For example, in China, Facebook and WhatsApp are banned by the government.  These countries have limited access to the World Wide Web. Users residing in such countries can benefit the most out of VPNs because they can use it to open all blocked content that is restricted in their countries. VPN would also conceal your page by page activity from government officials so that you don't worry about accessing blocked content. However, if you get caught using a VPN, the consequences might be tougher than you would imagine. This is why, you need to select the VPN which is guaranteed to work
Watch Home Specific Broadcasts While You Are Traveling
In a new country, you may face a situation where your favorite entertainment activities are blocked. VPN allows you to access all that blocked content even when you are far away from your home.
We recommend these VPNs for faster and secure browsing.
VPN Providers

Price ($)

Features

Provider's Website




$2.99 PER MONTH

Supports AES with 256 bit encryption.
Strong zero logs policy.
Allows access to 5000+ VPN servers.
VPN servers located in 59+ countries.
Provides unrestricted access to Netflix and other VoDs.
Allows users to connect up to 6 devices simultaneously.
Monthly plan, 1 year plan, 2 years plan and 3 years plan.
30 Days money back guarantee.


Visit Provider




$2.95 PER MONTH

AES 256 bit encryption.
No logs policy.
2000+ VPN servers.
180+ countries.
Dedicated streaming servers.
Unrestricted access to Netflix and other VoDs.
Up to 5 devices simultaneously.
Monthly, yearly and 2 years.
31 Days money back guarantee.


Visit Provider




$2.75 PER MONTH

5200+ VPN servers.
90 countries.
256 bit AES encryption.
Zero log policy.
Access Netflix and other VoDs.
Supports 7 simultaneously connections via multi login.
Offer free trial for iOS and Android.
1 month, 1 year and 2 years & 3 years plans.
45 Days money back guarantee.


Visit Provider




$1.75 PER MONTH

Windows, Mac, Android, iOS and Browser support.
No activity logging.
30+ server locations.
5 multiple logins with IP masking.
Traffic encryption.
Censorship bypass, unblocks Hulu, Netflix, BBC iPlayer.
Malware and tracking blocker.
30 days money back guarantee.


Visit Provider




$2.25 PER MONTH

390+ VPN servers.
55+ countries.
256 bit AES encryption.
Zero log policy.
Access Netflix and other VoDs.
Supports 5 simultaneously connections via multi login.
Package variety: 1 month, yearly and 2 years plans.
Monthly plan, 1 year plan and 2 years plan.
30 Days money back guarantee.


Visit Provider
FAQs: VPN for Beginners
1. Can a Virtual Private Network service make anyone anonymous?
VPNs are known to provide privacy rather than anonymity, which is the reason why the services company should not lie about making users anonymous. The reason being that anything ISP can normally see; VPN servers can also see. However, as discussed in the above "VPN for beginners" guide, if a VPN service is good, they usually do not store any information regarding the user and activity. The only way VPNs can give out information of users is through a court order – even which is for individuals of interest and not for most ordinary users.
2. Does it take much to setup a VPN?
Most VPNs are user-friendly and very easy to use. Good VPNs – such as the recommended services by "VPN guide for beginners" do not need any extra configuration and they can directly start working. However, for the new IPv6 connections, there are few issues in terms of using the VPN, which is why it is imperative to check that your VPN is configured correctly and continuously protecting you.
3. What is a kill switch?
Sometimes VPNs can crash or stop working. When this happens, usually users remain connected to the internet, but their privacy is gone. Typically, VPNs stay connected; however, it is a good idea to check after a while whether you are protected or not. A kill switch will make sure that any outgoing or incoming traffic is instantly stopped if the connection drops or if there is a change in IP.
4. Can a VPN slow down the internet speed?
Since there is a tunnel through which a VPN configures the internet and its change of IP, the reduction in speed is inevitable – however, good VPNs usually do not reduce the speed too much. A little drop in the internet speed is normal while using a VPN. The internet speed depends on two different factors which are the load of the VPN server and how far the VPN server is from the original IP. In the case of the server being near and the load being low, the average speed reduction can be around 10%. However, most popular VPNs are concerned about this factor, and they invest heavily on fast running servers, therefore, users do not have to worry about slow connection.
5. Is an ISP necessary for using VPN?
Yes, you need to have an ISP in order to use a VPN service because an ISP is an internet service provider and unless there is an internet connection – using VPN is not possible.
6. Is the VPN used on all the devices?
Virtual network provider services have unlimited devices access where users can install the software on as many devices as they want. However, there is a limit on how many devices a user can use, simultaneously, with a single account. Usually, VPNs allow up to 5 devices to be connected with a single account. This number may vary depending on the VPN. Furthermore, most of the famous operating systems like iOS and Android are supported by the majority of VPN services. However, for those operating systems which are not popular, it's difficult to find proper support. In terms of computer operating systems, Windows and Mac users have access to full support of VPN services; however, for Linux VPN clients, it is hard to get full support of VPN services.
7. Is a free VPN available?
Most of the good VPNs have paid services; however, they do give a free trial period so that users can get a taste of the product. Our recommended VPN for beginners guide mentions the best VPN services for users. However, there are few VPN services which are completely free in terms of primary usage, and they limit the number of servers for users on a free account.
This beginner's guide for VPN provides a good deal of information regarding the functions and benefits of a VPN service. We take pride in providing freedom of internet for users. Happy Browsing!
Summary
Article Name
VPN for Beginners: Everything you need to know about VPNs
Description
Choosing a VPN can be way more difficult than it may sound to anyone, especially if you have heard the term just a couple of times. So, to make things easy, everything any VPN newbie needs to know about the VPNs is right here in this VPN beginners guide!
Author
Publisher Name
Publisher Logo