VPNs provide you with an additional layer of security while browsing the internet and protects your personal and financial information. In terms of gaming, since the IP address is changed, hackers will not be able to carry out DDoS attacks. These attacks are common in competitive gameplays and ruin the games for many players. By using a Gaming VPN, all the attacks on the IP address will be redirected to the IP address provided by the VPN service.
The IP address of your computer is like a digital footprint that can identify you and the activities you do online. This IP address can be traced by your ISP and the logs of activity can be stored. In order to avoid someone spying on you, VPNs are used. VPN or Virtual Private Network are also used for gaming purposes. It might seem odd to think about a Gaming VPN; however, they do work and make your gaming experience better. We will help you in guiding which VPNs are best for gaming purposes and what characteristics to look for in a good VPN for gaming. If you are able to find a good VPN service, it will not only let you buy games but will enable you to be secure as you play games.
How do I use a VPN?
VPNs are configured in three different ways. The first way of connecting to a VPN is to enter your username and password along with other settings usually provided by your VPN service provider. Another way of configuring your VPN is the use of software to directly connect with the internet. Most of the software is user-friendly and only require one click on connect button to configure. The automatic setting of any good VPN takes care of the configuration process and chooses the best setting according to your internet connection. Lastly, you can use a router to configure your VPN which means that every device you connect will be encrypted by the VPN.
VPNs are available in the market – some expensive, some cheap and some completely free. The VPNs having a paid version is more secure than a free VPN. Since VPN services are also in the market to earn money – those services which are free use other ways to fund their existence in the market.
You need to be very careful while using a free VPN because your information or data can be sold to interested parties. The only problem is, you cannot trust a free VPN. Even if no one knows what you are doing on the internet, your VPN provider does. This information can be sold or given to any interested party for a monetary reward. You should buy a legit VPN service so that you can surf the web freely without worrying about security.
A good VPN will provide you with two different servers as entry and exit points. This is an additional layer of protection which enhances the anonymity of a user. If you enter and exit from the same server, it might be easier to track you and your information. However, the idea of two different servers sounds more secure because you can connect from point A and exit from point B. Only you and the VPN service knows about the connection servers A to B and your ISP can never know about it.
Some VPN providers let you connect to two servers—one as an entry point, another as an exit point—as a further layer of anonymity. Although the resilience of this added layer of security has never really been tested, it definitely sounds more secure than using a single server, as it makes it just that much harder to pinpoint you and your information. Your ISP only sees you connect to server A. The website you visit only sees you connecting from server B. The VPN provider is the only one who knows you are connected from A to B.
Why do you need a VPN for Gaming?
It is entirely possible that you play against a random noob who is a psycho stalker. Such people can actually spend time trying to get your IP address and trace you in real life. Even though it rarely happens– you can never be so sure about it. In order to avoid such situations, getting a good Gaming VPN is the key. When you are using the different IP address you will be least bothered to pay attention to anyone abusing you online or threatening you in some way.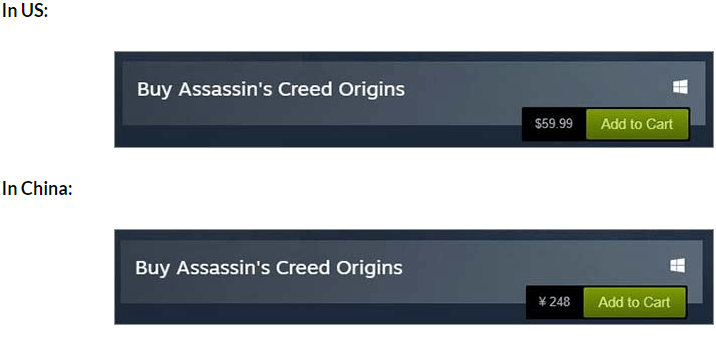 VPNs will also enable you to connect from anywhere in the world which means that virtually you can be anywhere. This is great in terms of opening geo-restricted websites such as Netflix. However, it is also useful for gaming purposes as removal of geo-restrictions mean that you can buy games from different country's server at a much cheaper price. This method might be risky but if you want to buy a slightly cheaper game – you always have this option. Also, VPN's different region location allows gamers to get the game earlier. Some countries have an earlier launch of games (similar to movies), a VPN can help in this situation.
Another benefit of a VPN for gaming is the improved connection. Although VPNs are known to reduce the speed slightly, the good VPNs keep the connection stable. The connection speed is improved as many ISPs these days throttle the speed of internet to avoid heavy traffics. You can read more about throttling at VPN for Streaming.
Since throttling limits your connection speed, a VPN can bypass that restriction and enable a better connection speed. In this instance, your VPN can improve the gaming experience – removing lags and high ping issues. A good VPNs can successfully make your gaming experience much better. A higher download/upload speed for your connection is something which will always attract you. By using a VPN you can also figure out whether your ISP is reducing your speed or not.
Lastly, you can improve the waiting times during online gameplay as some servers have heavy player load and take much longer to connect. By connecting to a country server where the player load is lighter, you can significantly reduce the waiting time and enjoy the game. However, there is no one-size approach when it comes to VPN. They must be properly selected as a selection of a wrong VPN can result in the complete opposite of all the perks mentioned above.
In order to help you choose the best VPN for you, we list down all the VPNs which are best for gaming purpose. These VPNs are tested properly by our experts and their features and services have been thoroughly checked in order to ensure the service being offered works properly or not.
Here is our list for best gaming VPNs.
Best VPNs for Gaming
VPN Providers

Price ($)

Features

Provider's Website




$2.99 PER MONTH

Supports AES with 256 bit encryption.
Strong zero logs policy.
Allows access to 5000+ VPN servers.
VPN servers located in 59+ countries.
Provides unrestricted access to Netflix and other VoDs.
Allows users to connect up to 6 devices simultaneously.
Monthly plan, 1 year plan, 2 years plan and 3 years plan.
30 Days money back guarantee.


Visit Provider




$2.95 PER MONTH

AES 256 bit encryption.
No logs policy.
2000+ VPN servers.
180+ countries.
Dedicated streaming servers.
Unrestricted access to Netflix and other VoDs.
Up to 5 devices simultaneously.
Monthly, yearly and 2 years.
31 Days money back guarantee.


Visit Provider




$2.75 PER MONTH

5200+ VPN servers.
90 countries.
256 bit AES encryption.
Zero log policy.
Access Netflix and other VoDs.
Supports 7 simultaneously connections via multi login.
Offer free trial for iOS and Android.
1 month, 1 year and 2 years & 3 years plans.
45 Days money back guarantee.


Visit Provider




$1.75 PER MONTH

Windows, Mac, Android, iOS and Browser support.
No activity logging.
30+ server locations.
5 multiple logins with IP masking.
Traffic encryption.
Censorship bypass, unblocks Hulu, Netflix, BBC iPlayer.
Malware and tracking blocker.
30 days money back guarantee.


Visit Provider




$2.25 PER MONTH

390+ VPN servers.
55+ countries.
256 bit AES encryption.
Zero log policy.
Access Netflix and other VoDs.
Supports 5 simultaneously connections via multi login.
Package variety: 1 month, yearly and 2 years plans.
Monthly plan, 1 year plan and 2 years plan.
30 Days money back guarantee.


Visit Provider
Characteristics to look for in a Gaming VPN
For users, who are concerned about privacy and safety – having a VPN is very crucial. Virtual Private Networks are necessary for terms of hiding your location by providing you with a different IP address. VPNs are used by different individuals or corporations for different reasons. For example, a gamer might need to avoid DDoS attacks whereas streaming just wants to bypass geo-restrictions. Therefore, the market has many VPNs that are best for different reasons.
Let's look into what you need to know about a gaming VPN. A poor VPN might reduce your internet speed and enforce lags while gaming. Our list of best VPNs is tested to guarantee the best results in terms of gaming. Here we take a look into some of the criteria on which we measure the effectiveness of a gaming VPN.
Performance Concerns
Using a VPN has a significant impact on connection speed and latency. However, not all VPNs reduce your speed and latency which is why we consider the performance of a VPN as an important indicator. If you carefully choose a VPN, the negative impact will be minimum on the connection. Our experts checked different VPN services and found that the impact of VPNs can range from 5% to 20%. According to this, the experience of connection might from barely noticeable to painful. The first thing a savvy VPN user will notice is the server proximity.
VPN servers are scattered throughout different countries. However, if the service provider invests in good quality servers, they will provide good speed connections throughout. For example, having a server 50 miles away or 10000 miles away can make a significant difference in the surfing experience of the user. If the company has good speed servers – the one far away will also provide an acceptable connection to the user however, usually, the nearest servers work the best.
There are good quality VPN services that provide access to less than 50 servers. This means that the quality of servers outside these 50 will drop considerably. Such VPNs are good for gamers who will mostly play for one location and in these 50 servers. However, for gamers who are traveling and also want to play games can look for servers in 200 countries. Such gamers can play games on many different country's IPs and enjoy high-quality connection and pings. 
Furthermore, it is important to note that every VPN service is different and has a different use of technology and implementation. Not all VPNs are made equal – they all have different strengths and weaknesses. Therefore, even if you find two VPN services with good performance and speed – one might be better than the other. In order to opt for the best VPN for you, you need to ensure the service provider has the fastest connectivity and also has local/ international servers which you want to play in. The gaming experience will be improved, once you opt for the best VPN service.
Security Concerns
VPNs should be more concerned about security and firewall breaches which is why it is essential to look for the ones prioritizing these. All VPNs are designed to bypass the security and antivirus software. Different VPNs use different technologies which is why it is common for VPNs to have different perks in terms of performance and security. For the security aspect, there are two main aspects that we look into, the country of origin and the method of encryption used by the VPN service.
A good Gaming VPN will use the best kind of encryption method as there are many VPNs that still use old encryption method such as PPTP. These old methods are flawed and can be easily cracked by the ISP or websites like Netflix. For gaming, big companies like Steam can also figure out that you are using a VPN to access different country for cheaper prices. This is why it is essential to look for a VPN that uses 256-bit encryption that is much safer and hard to crack.
The second aspect of security is the country of origin. In order to ensure your security and privacy is safe, you must check the country of origin of the VPNs. Different countries have different privacy laws and some of them require the VPN services to hold the data of activity for 1-3 month in the form of logs. This can be dangerous to your privacy and security. Therefore, you must ensure the VPN is based in a country which doesn't have any laws regarding log keeping. A good example is any VPN from Panama, which is not bound by any laws so you can be sure that the VPN service can actually follow the zero-log policy.
Additional Factors for Gaming VPNs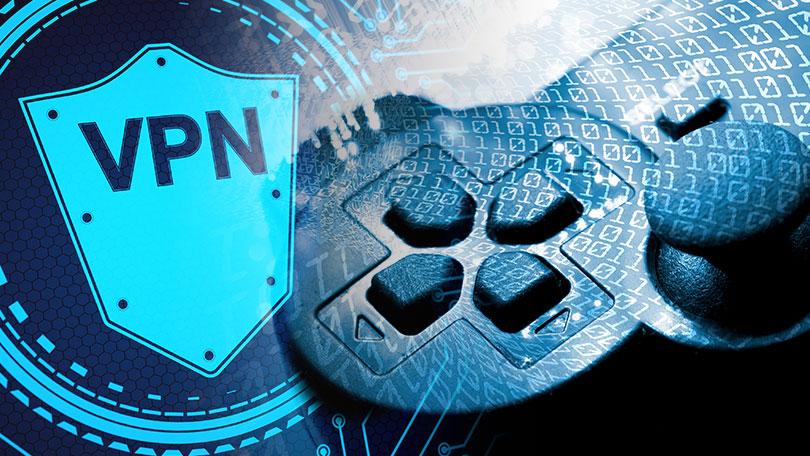 Choosing a gaming VPN can be easier if the user looks for ease of usage, customer support, and cost. A home gamer might not need the same specifications as businesses and organizations as they are even more focused on the privacy and security aspect. However, for a gamer – having a user-friendly  VPN that is easy to set up is good enough. Of course, if the user is already tech-savvy – it might be easier to look for more technical details of a VPN which we already discussed.
Most of the users don't want to get involved with customer support as it indicates some problem with the VPN. However, you should be prepared for the worst as well. In order to select a Gaming VPN, you must check their customer service. An indication of good customer service is the availability of a 24/7 live chat. Some VPNs go as far as providing tutorial videos so that you can find a solution if customer service is not available at the moment.
Cost is very important when it comes to comparing the value of the money you pay. VPN services have different plans for payment. You might be charged $12/month however if you take annual plan the cost will drop to $6/month. Some VPNs on the other hand, do not provide any price charge for their monthly or annual plans. Our suggested VPNs are guaranteed to give you good gaming experience at the best prices.
Final Words
VPNs are here to stay, which is why the service providers are coming up with innovative ways to attract users. For gaming purposes, we suggested the best ones that our experts examined. These VPNs will give you better gaming experience while keeping the ping issues to a minimum. You should never compromise on your gaming as well as security concerns. Good luck!