NordVPN Prices & Packages
The best thing about NordVPN is that it offers a variety of package plans to choose from. Unlike a few renowned names in the VPN industry, NordVPN not only offers long term packages but short term plans as well.
By reviewing NordVPN's website, we found that NordVPN has a total of four package plans to choose from: monthly, yearly, 2 years plan and 3 years plan. As per NordVPN's website, the popular plan that offers the most value for money is 3 years plan. Though, users are free to choose any of the following at the time of buying a VPN.
NordVPN Review Summary
Rise of the digital era has not only brought convenience, but it has accompanied divergent threats and uncertainties. To cope with the issues pertaining to online privacy and security, VPNs became the talk of the town.
When we talk about the VPN service providers, there are literally hundreds of options to choose from. Hence, being one of the advocates of online privacy and security, we feel compelled to critique the best and worst in the business.
The VPN service provider that we would be reviewing today is endorsed by the 'King of 9 Year Olds' himself – Pewdiepie. Yes! We would be reviewing NordVPN.
When we talk about the basic characteristics of a VPN, NordVPN's claims seem just like any other service provider in the industry. Yet, NordVPN has managed to grab that top spot and has become number one VPN service provider in the industry.
Online privacy and security, surfing the web anonymously, unblocking geo restricted content, torrenting compatibility and unrestricted streaming. Aforesaid features are provided by almost every service provider in the VPN industry then how come NordVPN is recommended and ranked at the top by most of the reputable ranking websites on the internet. Most importantly, how come user reviews about NordVPN are mostly positive?
Well, here's why. Besides the fact that it grants access to 5500+ servers worldwide along with AES 256-bit data encryption, NordVPN not just promises, it delivers. However, we have to see for ourselves just to be sure if NordVPN is worth recommending.
In this review of NordVPN, we would be putting NordVPN to a test where we would be assessing its key features, pricing plans and performance. So, buckle up, as we are about to find out if one of the industry leaders lives up to its reputation.

Our NordVPN Review Score
Features: 4.7
Apps: 4.4
Security: 4.8
Speed: 4.6
Overall: 4.6
Pros of NordVPN
⦁ 5500+ VPN servers around the world.
⦁ Servers located in 59+ countries.
⦁ 1800+ servers in United States.
⦁ 816+ servers in United Kingdom.
⦁ 466+ servers in Canada.
⦁ 242+ servers in Australia.
⦁ AES with 256 bit encryption.
⦁ Dedicated IP.
⦁ IP leak protection.
⦁ Strict no logging policy.
⦁ Unrestricted access to Netflix and other VoDs.
⦁ Torrenting supported.
⦁ Compatible with Kodi.
⦁ NordVPN is PC compatible with its app for Windows and Mac.
⦁ NordVPN is mobile compatible with its app for Android and iOS.
⦁ NordVPN is suitable for Linux, AndroidTV, Chrome, Firefox and RaspberryPi.
⦁ NordVPN is also a preferred choice for Routers and can be easily configured on.
⦁ Supports Multi-login: Up to 6 devices with simultaneous connections.
⦁ Variety in package plans: monthly, yearly, 2 years and 3 years.
⦁ Money back guarantee: 30 days.
Cons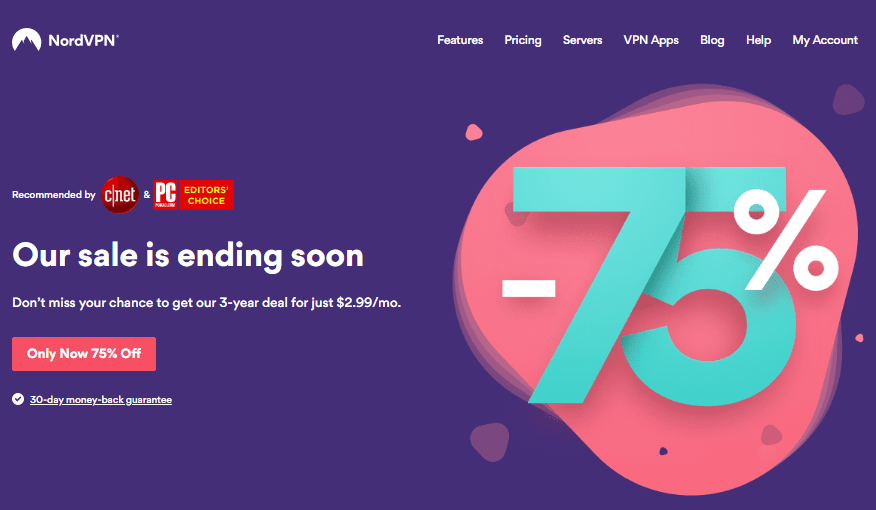 NordVPN Features
Bypassing Geo Restrictions
In this section of NordVPN review, we would be testing how NordVPN allows its users to evade and bypass the content restrictions. The information stated earlier in this review, reveals that Nord VPN, unlike any other service provider in the VPN industry, gives users access to 5500+ online VPN servers. Further, these servers cover the geographic area of over 59 countries. This allows users to have unrestricted access to the content broadcasted in their respective localities.
When it comes to bypassing geo restrictions, numbers do matter. By numbers we mean the number of servers. The more servers you have access to, gives you more freedom pertaining to the content restrictions imposed by your country or your internet service provider. This makes the NordVPN's servers accountability an important aspect in this part of our review process.
NordVPN has installed 1800+ servers in the United States, 816+ servers in the United Kingdom, 466+ servers in Canada and 242+ servers in Australia. And we all know that aforesaid countries are the hub of the most popular Video-on-Demand conglomerates. So as per our review of the service, if bypassing geographic restrictions in your country is one of your core objectives of using a VPN then we strongly recommend that you consider NordVPN at the time of your purchase.
Popular VoDs like Netflix are constantly on the watch these days – blocking masked IPs and VPN servers. NordVPN, however, offers a permanent fix for that. Reviewing NordVPN we found that the service provider is equipped with VPN SmartPlay technology that gives you unrestricted access to over 400 geo restricted streaming sites and VoDs with its dedicated servers.
This is a dream come true for all the streaming lovers and binge watchers out there. With this technology, you can easily access Netflix, Hulu, HBO, BBC, Pandora, Amazon Prime and other popular VoDs. However, not every server installed by NordVPN is capable to bypass the geo restrictions.
Furthermore, prior to reviewing NordVPN, we actually tested its servers and tried to unblock Netflix by connecting to different IPs. Some of them worked like a charm, whereas others, not so much. Nevertheless, we suspect that the culprit here though is the VoD itself and not NordVPN.
As stated earlier Netflix is constantly monitoring and blocking IPs pertaining to a VPN service. So, the outcome of this test was somewhat predictable. However, to cope with this debacle, NordVPN is constantly launching new servers and hundreds of new IPs to facilitate its user base.
Overall, as per our findings pertaining to content restrictions in this section of NordVPN review, we strongly recommend the service. It is safe to say that NordVPN is an excellent choice for bypassing geo restrictions and unblock streaming sites. During our test, three out of five servers that we tested, successfully unblocked Netflix's content in the United States, United Kingdom, Australia, Canada and Netherland.
Torrenting
While reviewing NordVPN's website, we found that the service provider claims to support torrenting and its users. Though, when it comes to torrenting, there are diverse factors that come into play such as connection speed, privacy, security, availability of servers and compatibility etcetera. Nevertheless, NordVPN's claim to support torrenting is obviously a sigh of relief for its users.
Since NordVPN is a Panama based company, it evades the big sharks of surveillance – the United States and the European Union. Therefore, NordVPN is not compelled to abide by the United States' data retention regulations or European Union's DRD laws. Generic as it may sound to you, but, if you love torrenting, this information is quite fascinating. So, that's a +1 for NordVPN from our review team.
Moreover, reviewing NordVPN's website, we discovered that the service provider has strict no logs policy. Other than the basic demographic information provided by the user at the time of signup and a few insignificant connection details, NordVPN does not record any user logs whatsoever. This means that NordVPN neither stores nor shares user information such as location, browsing history and other online activities. Jackpot eh!
Not only this, NordVPN represents excellent encryption standards. Though, the level of encryption varies with the choice of the protocol. NordVPN's encryption standard pertaining to point-to-point tunneling protocol is 128 bit encryption and OpenVPN offers AES 256 with 2048 bit SSL key. So, in terms of data encryption, the standards adopted by NordVPN are quite remarkable which further safeguards the privacy and security of torrent lovers.
Not only this, while we were reviewing NordVPN's app, we found that Nord has dedicated servers installed especially for torrenting. These P2P servers can be located and connected via a list of 'Specialty Servers' on NordVPN's user app. These servers allow you to connect to the United States, United Kingdom, Canada, Australia, Germany, France, New Zealand, Japan, Singapore, Netherland, Sweden, Italy, Norway, Turkey, Brazil, Hong Kong, Israel and hundreds of IPs representing many other countries.
Along with this, NordVPN offers other great features such as Internet Kill Switch, App Kill Switch, DNS Leak Protection and Dedicated IP. Though, the implication of these features is not limited to torrenting only. So, if you are looking for a VPN service that supports and is compatible with torrenting, you must consider NordVPN among other viable alternatives that you have in mind. As per our findings in this review so far, NordVPN can be considered a viable alternative that facilitates torrenting.
Speed Test
No matter how hard a service provider sells you otherwise, it is a known fact that a VPN undoubtedly downgrades your connection speed. A VPN interrupts your standard internet connection and reroutes your signal via different servers.
A connection established via a VPN has an impact on your connection speed which is downgraded by some proportion. By how much though, that is the point to ponder. This is the price you must pay for the sake of your online privacy and security, along with the VPN subscription, of course. In this section of NordVPN's review, we will explore the threshold by which your internet speed might be affected by NordVPN.
As far as the speed of NordVPN is concerned, we have encountered mixed reviews over the internet. Some are quite satisfied with NordVPN's connection speed whereas others have had a different experience. To solve this dilemma once and for all, we put NordVPN to test ourselves so that we could experience it personally.
The snapshots below mentioned are that of a connection established via a PC. Review of the first snapshot was conducted before connecting NordVPN. The ping recorded was 8 ms, download speed at the time of speed test was 62.63 Mbps and the upload speed was 10.37 Mbps.
The following snapshot was taken after connecting NordVPN. It can be seen that NordVPN has an impact on ping, download speed and upload speed. The ping after connecting NordVPN has increased from 8 ms to 19 ms and download speed has been slightly decreased from 62.63 Mbps to 58.95 Mbps. Furthermore, upload speed has also decreased from 10.37 Mbps to 9.58 Mbps.
After our speed test review, we can deduce that the overall impact of NordVPN on internet connectivity is not worrisome. Though, if you are a gamer and using NordVPN, the increase in the ping might be worth consideration especially if you have a low speed internet connection. So, other than a little flux in ping and jitter, the impact of NordVPN on an average internet connection is not too drastic.
Device Compatibility
In this section of the review, we would check the number of devices or operating systems supported by NordVPN. Device compatibility is also one of the things worth considering at the time of purchasing a VPN. There is no use of subscribing to a service that you can't even use on your preferred device(s).
The word device should not be mistaken with hardware only. By device compatibility we not only take into consideration the aforesaid equipment but also different operating systems. Most of the VPN service providers claim that their service is PC and mobile compatible.
Though, fewer actually elaborate the specifics for you. They not only tell you which kind of hardware they are compatible with but also describe supported operating systems. While reviewing its website we came to know that NordVPN is different from aforesaid service providers.
NordVPN has clearly mentioned the devices and operating systems their VPN is compatible with. This gives you a clear picture of whether the service is meant for you or not. Other than the clarity of information, NordVPN's device compatibility itself is quite impressive.
With respect to the PC dynamics, NordVPN has a compatible and user friendly app which makes it an excellent choice for Windows and Mac OS users. Furthermore, NordVPN's app is also mobile friendly and is preferable for all leading Android and iOS devices.
If you are a bit tech savvy and prefer to do things on your own, NordVPN has got your back. NordVPN can also be manually configured on PC and supports operating variety of operating systems such as Windows, Mac OS or Linux. NordVPN also supports a variety of routers – making VPN's accessibility convenient for its users. And because of its multi login feature, you can connect up to 5 devices simultaneously.
Our review of NordVPN's website also revealed that NordVPN has detailed setup guides for Linux, AndroidTV, Chrome, Firefox and RaspberryPi. This is all thanks to the knowledge base created by the service provider. People at NordVPN understand that not everyone is tech savvy, thus, they have answers to all your questions.
So, wrapping up our review of NordVPN's device compatibility, we can say that if you seek a VPN that supports a variety of devices and can be configured easily then you should definitely count NordVPN among viable options for the purchase.
Connectivity
Connectivity is also one of the major constituents of a decent VPN service. This refers to the number of devices that you can use to connect a VPN service at the same time. Most of the respected names in the VPN industry allow 3 to 5 devices that you can use to connect their respective service. So, in this section of NordVPN review, we would check the number of devices that can be connected simultaneously to NordVPN.
NordVPN offers you multi-login feature that supports up to 6 devices with simultaneous connections. It means that all those devices will have NordVPN up and running at all times unless of course you wish to disconnect it yourself.
These simultaneous connections via NordVPN can be established on various devices such as your router, PC, tablet, mobile or any other device that you prefer. Since NordVPN is compatible with a variety of operating systems, users with diversified preference for operating systems such as Windows, Mac OS, Android or iOS, can also benefit from this feature. That right there is what we call absolute privacy and security.
Strict No Logs Policy
Keeping and maintaining logs has been a critical factor to consider for users who are concerned about their online privacy. You might have heard stories about a number of VPN service providers tracking their users' online activities or even accused of being honeypots for so-called surveillance agencies. Well, not all of those stories are untrue.
There are a lot of VPN service providers out there who have been constantly monitoring their users. This monitoring is facilitated by user logs that are automatically generated and are representatives of every online activity that you have performed after connecting a VPN. The number of logs to be maintained against a user and their type is solely at the discretion of a VPN service provider.
Even some big sharks of the VPN industry maintain logs that are vaguely described in their privacy policy. This is a notorious practice in the VPN industry that has been considered a plague for online privacy and security enthusiasts because it nullifies the core purpose of using a VPN.
So, before making a purchase, we highly recommend that you go through a VPN service provider's privacy policy and explore about type of logs that the company maintains. The privacy policy must be clear and if it is dubious then you must inquire from their customer support to avoid signing the deal with the devil.
During our research we came to know that NordVPN along with a few other champs of the VPN industry has a very strict no logs policy. So, in this section of NordVPN's review, we carefully explored the policies prescribed by the service provider on their website. As per their policy, NordVPN claims that they maintain absolutely no logs of their users whatsoever except for a few insignificant details to facilitate user experience.
Further, NordVPN claims that they neither store information about their users nor track any of users' online activity. And of course sharing any of the user information is also a forbidden fruit that they have not tasted. Considering the facts we came across while reviewing NordVPN's policies, it is safe to state that NordVPN respects its users' privacy and precludes any form of tracking or logging.
Knowledgebase
When it comes to technology, not all of us are tech-savvy. There are times when we have some questions that we seek answers for. At these troublesome times, a company's knowledge base sure comes in handy. When it comes to a VPN service provider, most of the concerns and queries are addressed via customer support or live chat.
Though, a well-equipped knowledge base gives you a feeling of self-sufficiency and minimizes your dependability on customer support staff. So, in this part of our review process, we explored NordVPN's knowledge base and its arsenal of information.
NordVPN has an amazing and user friendly knowledge base to address your concerns and queries. Not only this, they have detailed setup tutorials and guides. These tutorials include step by step process to facilitate configuration of NordVPN on your preferred devices.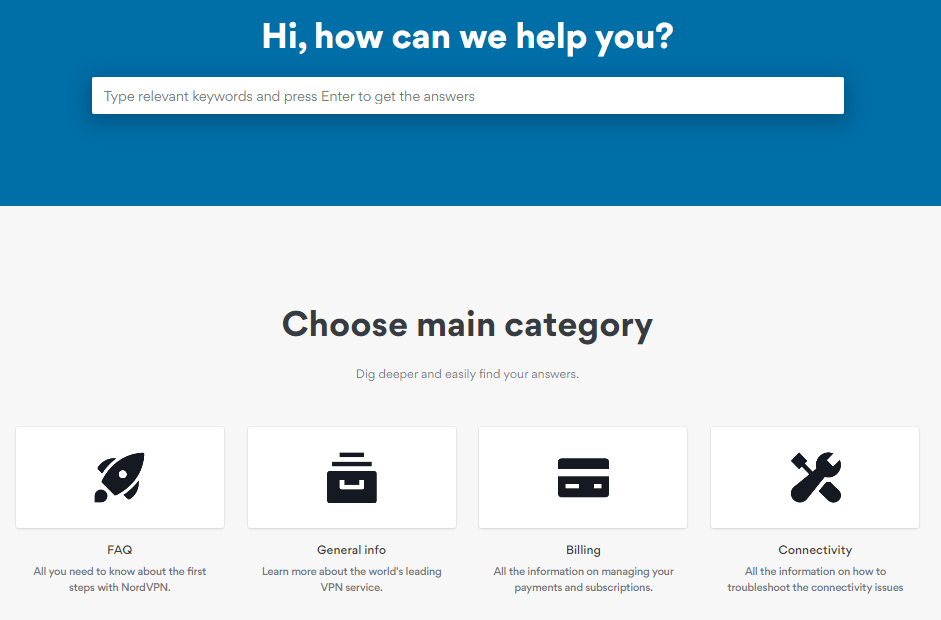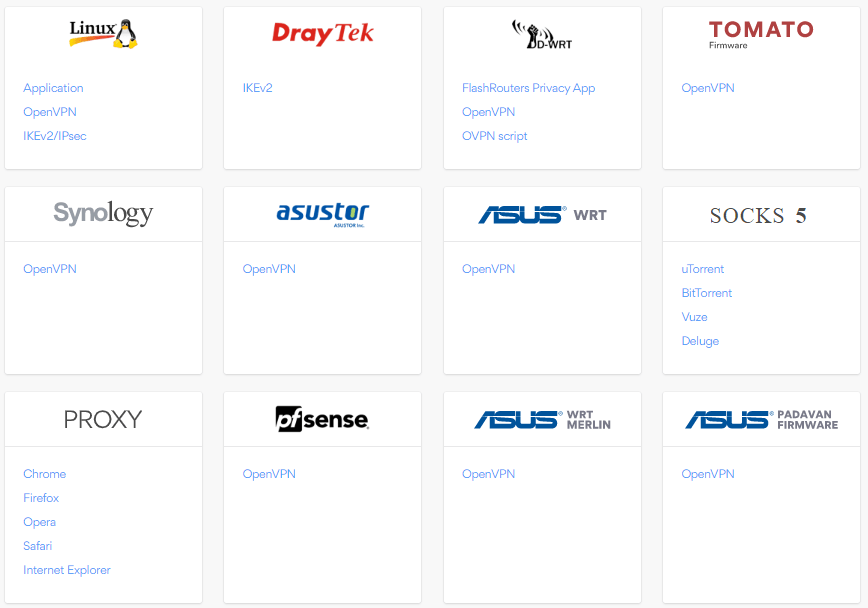 Customer Support
Our reviews are incomplete unless we have bugged customer support of providers a little. Customer support plays a critical role, especially when it comes to sophisticated technology like VPN. No matter if you are a rookie in terms of technology or a tech-savvy, concerns and queries are inevitable when using a VPN. At times like this, tech support is your go to guy.
So, at this phase of our review process, we contacted NordVPN's customer support with a dummy inquiry. The purpose of this was to test their promptness, response accuracy, literacy, friendliness and professionalism. To our surprise, NordVPN's customer support was very prompt to respond. It only took them a minute to respond to our query.
We asked them about the server we could connect to access Netflix U.S and their response was quite amazing to be honest. And we are proud of our choice of question. Now we know the servers that can help us connect Netflix U.S without any hassle of searching and testing numerous options.
NordVPN can be contacted 24/7 via either live chat or email. With our in-depth review of NordVPN's customer support, it can be deduced that NordVPN's support personnel are prompt, literate and professional to address your queries. If you are dead stuck with an issue, be it major or minor, we recommend you contact NordVPN's customer support.

NordVPN Protocols:
A VPN protocol is a program or a process that manages how encryption tunnel is formed. There are different types of protocols for different problems of private, secure, and somewhat anonymous internet communication.

There is one thing that you should keep a note of and that is "No VPN Protocol is perfect". All of them might have some loopholes, documented or yet to be documented, which can put your identity at risk.
NordVPN protocols are listed below;
OpenVPN
IPSec/IKEv2
Wireguard
SSTP
NordVPN Servers & Locations
When we speak of VPNs, there are mainly two reasons they are used for: online security and freedom. A VPN serves as your vanguard and protects you from divergent online threats such as information and identity theft.
A VPN not only protects you from online surveillance but also helps you bypass content restrictions be it imposed by your country, ISP, global conglomerates or any other regulatory authority. Therefore, the number of servers offered by a VPN service provider and their location is one of the crucial elements of our review process.
No matter which VPN you choose as your service provider, we highly recommend that you consider this information before making a purchase. So, in this section of our NordVPN review, we would be evaluating the service provider in terms of its server network. Time to kiss the geo restrictions goodbye as NordVPN's gigantic server network will surely take your online freedom to the next level.
Nord VPN is one of the top tier VPN service providers when it comes to the number of servers installed and their location. At the moment, NordVPN is 5500+ servers strong which are dispersed around the globe.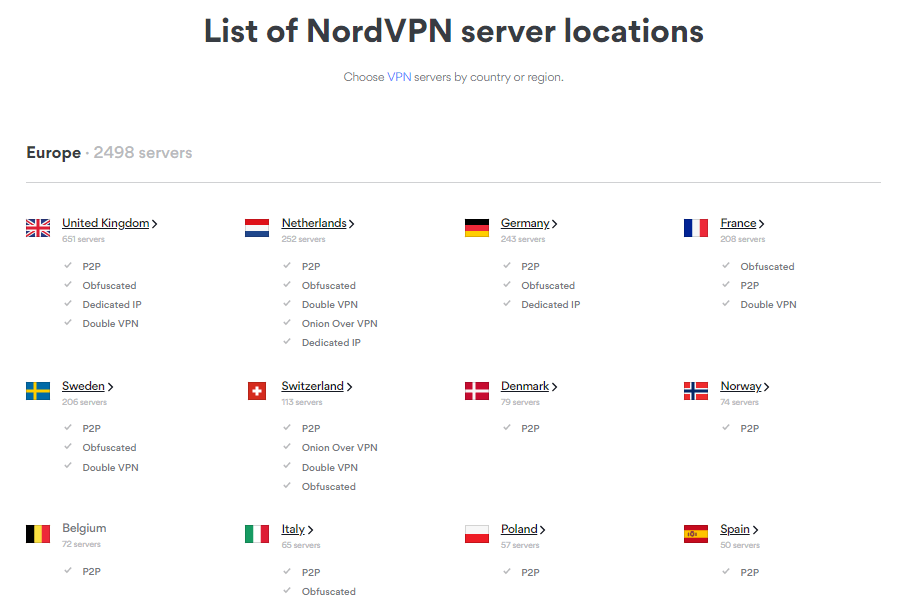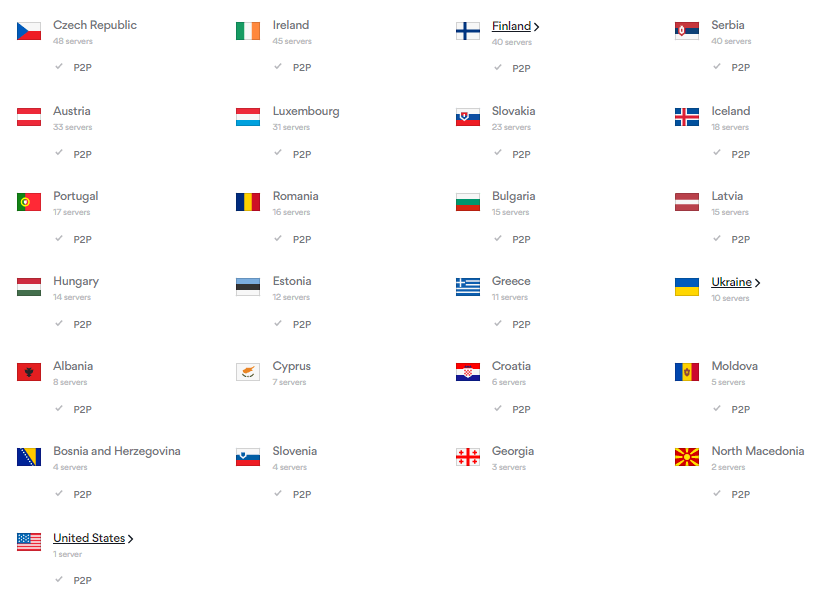 NordVPN for Mac Review
There is no doubt that the level of security that NordVPN provides is fabulous and that too at a very reasonable price. The providers offers excellent features such as AES-256-CBC ciphers encryption, IKeV2 and OpenVPN protocols.
The providers has a huge arsenal of 5500+ servers in 60 countries around the world for fast speed and delightful coverage. Besides, the NordVPN for Mac also throws features such as Onion over VPN and Double VPN.
However, NordVPN for Mac uses a kill switch that terminates the application all together when your connection drops instead of shutting down the entire internet connection for enhanced protection. The interface for the application is quite smooth and responsive with zero lags and crashes in the application. The application itself is easy to navigate and use, maximizing the user experience.
NordVPN is based in Panama, this is you don't need to worry about logging, and data retention.
Besides, NordVPN also provides a 30-days money back guarantee for you try out the product before making the actual purchase.
NordVPN for iPhone Review
There is no much difference between NordVPN's android and iOS app. NordVPN for iPhone features a huge map of the world, with pins on different parts of the map showcasing the location of the server. In order to connect, all you need to do is click on the desired pin and bingo you're done!
Most of us are suckers for good visual impression, and NordVPN for iPhone have capitalized on this aspect real good. The map integrates subtle colors, and cartoonish submarines, that is really catching.
The app also provides convenience to its users, if you're in a rush and don't have time to customize your session, you can always use the Quick Connect, which automatically connects you to the nearest server for faster connection and speed.
The iPhone app also lists servers from which you can make selection if you find selection form the map difficult. NordVPN for iPhone also includes a list of specialty servers in the app. The app also allows you to toggle Kill Switch and Smart Reconnect feature, these can be found under account information button. The Kill Switch is not very common in VPN for iPhone, but NordVPN for iPhone incorporates this feature in their app.
NordVPN for Windows
The name of the provider seems to be a little geeky, but the app designed is actually pretty easy to use. Upon launching the client you see a map with lots of pins directing you to server locations in each of 62 countries.
On the top of the client you'll see a power button, which is obviously a button that activates your VPN connectivity. When tapped it by default connects you to closest sever as per you physical location. However, you can always select the server of your choice.
One flaw that we found in the client was it's only the power button that responsive. Rationally if you click on the grey area next to the power button it should slide to connect or disconnect the VPN, but this does not happen.
Similarly, another issue that we found in the client was that we were not able to select the city through, which we would like to connect. You are only allowed to select the country. And when you are connected to a VPN you still can't locate the city you are connected to.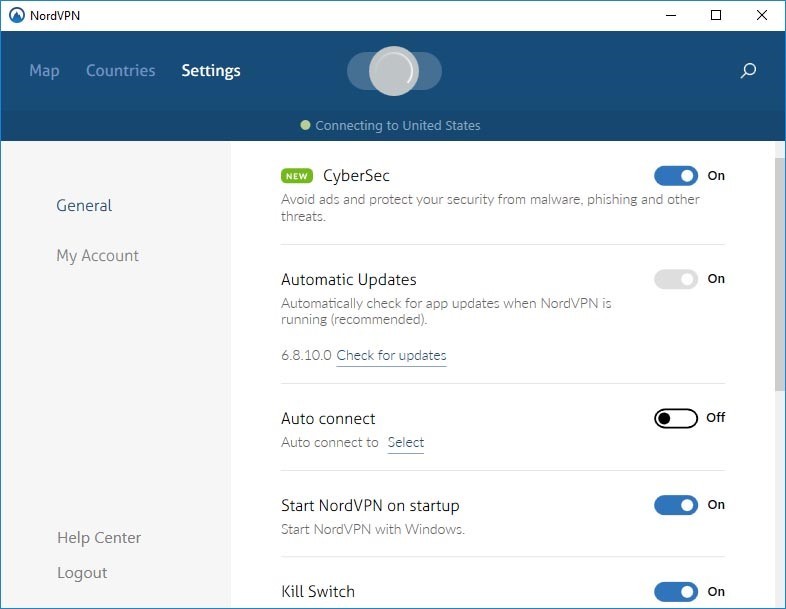 NordVPN for Windows also enable you to customize setting of the VPN as you want
(for advanced user). You can always sweep to advanced settings tab in the client, where you can play around with 13 different switchers for multiple features. You can also play around with DNS, protocols, kill switch and many others.
NordVPN for Android
Our experts tested the app made by NordVPN for Android on Samsung S10. The experts highlighted that logging in was smooth, and they came across no lag or crash issues. The design and layout of the app designed is stylish and slick, marking departure from dull and confusing interfaces that dominates security tech sector.
The NordVPN for Android Application has a large maps marked with pins locating the server location all over the world. The big Quick Connect button on the application connects you the closest server as per your location. You can also select the server from a large of servers as per your need. The app also provides a "My Favorite" option where you can add different servers for different uses that you can select for later use.
You can always access all the servers from gear icon next to any of the country location. This will give you the list of all the servers in that particular country. The app is more or less similar to the one designed for iPhone, however one aspect that was found missing in the app was Split Tunneling feature.
NordVPN for Router
According to NordVPN Support, it is strongly recommend that for home use in particular (not high performance up to 10-40 MBS) the following routers should be bought;
Asus RT-N18U
Asus RT-AC66U
Asus RT-AC68U
Asus RT-AC87U
Asus RT-AC3200
You'll see a specific trend of Asus being recommended by NordVPN for home use, it is because of any affiliation, but Asus routers have built in Open VPN client are less hassle to setup. You can also buy routers that you think is good, but that would require extra efforts to setup NordVPN. As most of them requires firmware flashing, which is a bit tricky for newbies, and might not work on all platforms.
If you are looking for something up to 120 Mbps with OpenVPN encryption, the best NordVPN Routers are as follows;
Asus: RT-AC86U, RT-AC88U (AC3100), Asus RT-AC68U (AC1900), RT-AC5300
D-Link (requires flashing with DD-WRT): DIR-885L, DIR-895L
Linksys (requires flashing with DD-WRT): EA8500, EA9500 (no DD-WRT available yet), WRT1900ACS, WRT3200ACM
Netgear (requires flashing with DD-WRT): R7500, R7800, R8500, R9000
Final Words
In our review we not only tested NordVPN's features but also compared them with other competitor brands in the VPN industry. And after carefully reviewing different aspects of its service and testing NordVPN's performance, we confidently suggest that you must consider NordVPN as one of the viable options when buying a VPN service.
NordVPN has thousands of servers installed around the globe that help you bypass geo restrictions and access desired content. Further, NordVPN supports torrenting via their specialty servers and safeguards your security with strong encryption protocols. NordVPN has minimal effect on your internet connection and does not throttle your speed.
NordVPN is compatible with PC as well as mobile. Further, in terms of mobile usability, NordVPN's app serves as an excellent connectivity platform for Android and iOS users. NordVPN supports wide range of operating systems, which makes it an excellent choice of VPN for Windows, for Mac OS, for Android, for iOS and for different routers.
NordVPN allows manual configuration which makes it compatible for other devices such as Linux, AndroidTV, RaspberryPi's, Chrome and Firefox devices. NordVPN has a well-equipped knowledge base to address your queries and an excellent customer support to be of your service 24/7.
Most importantly, NordVPN has a strict no logs policy which prohibits the service provider from logging, storing, accessing or sharing your personal information, online activities and browser history.
So, if you are looking to subscribe to a VPN service, we strongly recommend you to try NordVPN. It might seem a bit pricey as compared to other alternatives in the industry but against the features NordVPN is offering, we say that the price it charges is a steal.

FAQ's
Summary
Reviewer
Review Date
Reviewed Item
Author Rating