TorGuard VPN Prices Review
TorGuard is the only VPN that provides prices and packages that are not based on monthly breakups. All their pricing plans have total billed amount written on the package. This is done so that users don't get confused while making the purchase. This helps user understand the upfront payment that they have to make at the time of purchase.
Now, let's look at the prices of TorGuard;
Given the quality of service TorGuard is certainly among the affordable ones. The price they charge for their service is justified. Additionally, TorGuard accepts payments through a variety of payment methods including PayPal, Credit Card, Paymentwall, Paygarden and various other crypto currencies including the very famous Bitcoin as well. The service also offers a 7 days money back guarantee in case you don't find the product fit for your use.
Introduction
The basic purpose for which Torguard came into existence was to support anonymous torrenting. This is why it has Tor in its name, and it has nothing to do with Tor network. Torguard has now grown into full fledge VPN service, which is being used for used for anything but accessing deep web via Tor network. Our TorGuard VPN review will shed light on its features, and the services it has to offer to the masses out there in the market.
TorGuard VPN Review Summary
This TorGuard VPN review will analyze everything related to the VPN service provider, which would include speed, features, privacy, anonymity, security, app, torrent support and more. Being as US based the service provider has to come across laws and restrictions, which are insanely invasive in nature. As US is a member of Five Eyes Countries, this is something inevitable. Being around in the market for quite a while now, the service is still missing on important key privacy features such as trackers blocker.
TorGuard is known for security encryption anonymity on server that it provides to its users. The service have dedicated P2P servers for torrenting, where the core focus is laid on optimizing download speed. Also, the app designed for various platforms are decent in terms of functionality and design. It is not the best VPN, but certainly not the worse either. The service provider has an extensive network of server that you can easily unblock any content that you wish for. We would say that Torguard is the best VPN service that we have come across so far, when it comes to P2P file sharing.
Our TorGuard VPN Review Score
Features: 3.8
Apps: 3.8
Security: 3.9
Speed: 4
Overall: 3.9

TorGuard VPN Review in Points
The Good
Strong encryption
Servers in more than 50 countries
P2P allowed
Great customer support
Compatible with many devices other than mobile devices and computers
Zero logs policy
Stealth VPN
The Bad
Website navigation is a bit confusing
Some connection issues
Inconsistency in speed
US Based VPN Service
TorGuard VPN Privacy Policy
The privacy policy of the TorGuard is quite simple and easy to understand it goes like this "TorGuard does not collect or log any data from its Virtual Private Network (VPN) or Proxy services". There is no hidden catch in the privacy policy of the service, which means that TorGuard does not keep sorts of connection or activity logs of the users. Despite being bases in the country where laws are invasive in nature, we fail to find any evidence associated to potential data sharing of users with any intelligence agency or third party authorities. They clearly mentioned that the only information they collect is at the time of subscription on their website, which is not meant and used for invading the privacy of their users. However, on down side for TorGuard, although they keep zero logs, is that its operations are directly or indirectly influenced by laws and jurisdiction, which is certainly inevitable for any brand operating in US.
As a result of which people would be reluctant to opt for it as their privacy advocate.
TorGuard VPN Features Review
The brand offers some very sophisticated tools and features, which plays a significant role in protecting the security and privacy of the user. Here are some features of that are worth highlighting.
Stealth VPN
The first and foremost is Stealth VPN, which in layman terms can be described as a feature that makes a VPN invisible. This features comes in real handy when you wish to bypass string firewall for censorship, and also when you wish to escape Deep Packet Inspection. Stealth VPN makes your traffic looks like normal web traffic so that nobody can distinguish or know that you are using a VPN even though you are in the protection of a VPN.
Strong Encryption
Torguard offers AES 256 bit encryption with SHA 512, for users to stay completely anonymous. TorGuard is not new in the VPN industry, which means that they know stuff inside out and the security protocols they offer are worth vouching for. In addition, they have multiple highly encrypted protocols to make the connection totally uncrackable which we will discuss further later.
Great Unblocking Abilities
TorGuard holds a vast network of server, which allows the users to enjoy unlimited access to enjoy internet freedom to a great extent. They servers that are put to work are strong enough for users to access geo-restricted and blocked content without much hustle. They users can access any data no matter what part of the world they are living in. To further strengthen things up, Stealth VPN makes things even more convenient for users to virtually visit places which many other VPN providers cannot let them.
Reliable Leaks Protection
If you happen to use Torguard packet leak is something, which is out of the question. The security protocols are made strong enough to prevent data leakage. TorGuard uses state of the art technology, which prevent several VPN leaks which can put users' privacy on the line despite using VPN.
Five Simultaneous VPN Login
Like all other big names in the market TorGuard also offers five simultaneous connection via one single, which is like the industry standard. The service offered by the brand are sufficient enough to keep your home or office network and all the devices connected to it safe and secure. There are providers that offers more than five simultaneous logins, but five is like the industry benchmark, so we are cool on that part.
Perfect forward secrecy (TLS)
Perfect forward secrecy is something that is offered or utilized by handful of providers in the market. This latest technological advancement in the online encryption and security domain is dubbed as Forward Secrecy or Perfect Forward Secrecy. TLS or Perfect forward secrecy is an approach where every session is assigned a new encryption key, which makes the data of the user more secure in a holistic view. Even if the hacker gets hold of the key, the user privacy will still not be compromised.
Torrenting Support
TorGuard was developed for the purpose of promoting supporting and promoting torrenting openly. They claim to have the best servers for better torrenting with optimized speeds and faster downloading. It is in the name of TorGuard as the Tor represents torrents rather than the Tor network.
24/7 Customer Support
For a service provider is essential to have an efficient customer support for their business to work properly. This fact is well understood by TorGuard, and this is why they offer a round the clock customer support. The customer support is trained to be responsive and empathetic toward the problems. They are well trained to troubleshoot any sort of problem brought to them from customers.
TorGuard VPN Protocols Review
TorGuard offers a wide variety of VPN protocols for users to choose from, depending on their needs and purpose. These protocols include OpenVPN, PPTP, L2TP/IPsec and SSTP. We have always recommended that all users should go for OpenVPN for all connections as it one of the most secure, reliable and fastest VPN protocol and since TorGuard gives you the option to use the best then why not.

TorGuard VPN Servers & Locations Review
The wide network of TorGuard consists of more than 3000 server, which are spread 50+ countries around the world. These countries include United States, China, Canada, Brazil, Australia, UK, Japan, France, Spain, Singapore, India, Denmark, Norway, New Zealand, and various others. The count is sufficient for enabling the users to unblock and stream the content they wish for. Similarly, the speed that users get while streaming is also decent and the screen of the user are not hugged by buffering icon.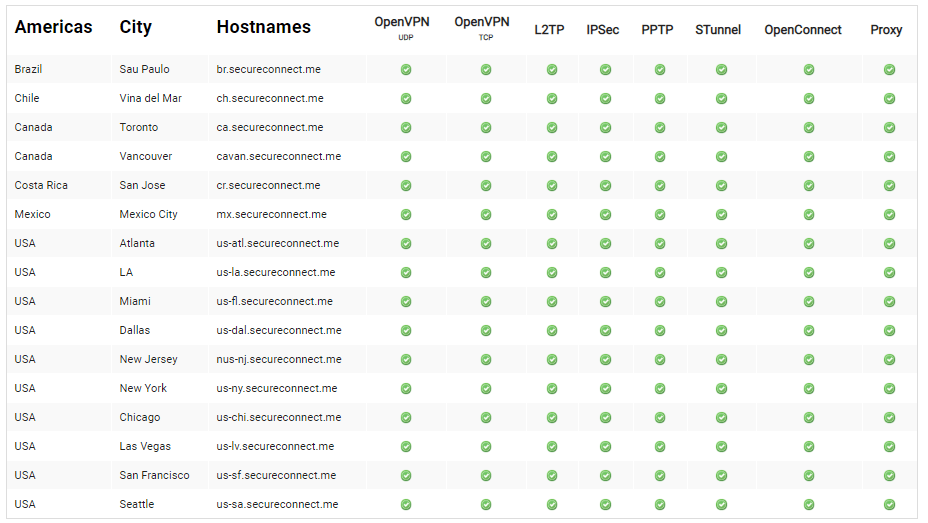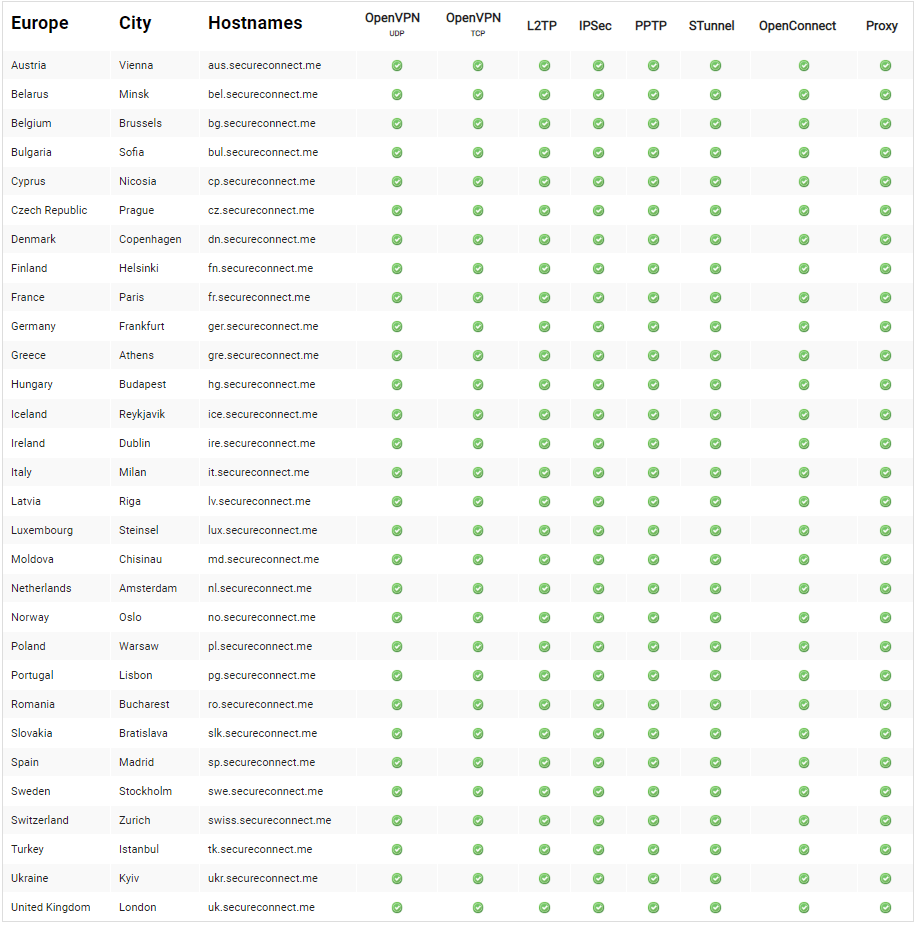 TorGuard VPN for Streamning
Unfortunatelty, TorGuard does not work if you're planning to use it for unblocking and streaming Netflix. One thing that is noteworthy here is that service provider does not boast about it being compatible with unblocking Netflix.
With the advent of using VPN for unblocking Netflix, the VOD hub have not started to tighten their restrictions and protocols when it comes to detecting a VPN. For a fledge VPN service it is quite necessary that it works flawlessly when it comes to unblocking streaming websites. This one negative down side of Torguard.
But one strong forte, that Torguard is known for is unlimited torrenting or P2P sharing. The brand offers designated servers for torrenting. Their claims was cross checked and we were not able to find any loopholes. There no IP leakage, strong security and good performance overall while torrenting.
The service makes use of AES 256 bit encryption and OpenVPN protocols, with these algorithms activated there is no way your ISP can monitor and track your activities. Similarly, TorGuard also hides your true identity in torrent swarms, which helps you staying safe from copyright infringements.
TorGuard VPN for Torrenting
As mentioned earlier "Tor" in the name of the service refers to Torrents, which goes to show that secure torrenting and P2P file sharing is a core part of the TorGuard' service. Unlike any other service providers, TorGuard supports torrenting across all its servers present in the network. Not only the brand, but using TorGuard for torrentins is quite popular among the users in the industry. You can also switch to something, which is lightweight, you can make use of the proxy service to torrents that has SOCKS5 proxy. But then again, there are chances that it could bite you somewhere in future.
The brand claims to be flawlessly compatible with BitTorrent, uTorrent, Vuze, qBittorrent and many more. The service provider also supports port forwarding, to help you smoothen and improve your P2P file transfer rate.
TorGuard VPN for Mac Review
Torguard VPN for Mac app give a native feel and needs improvement. The functionality of the app is decent with no crashes and glitches. However, the design of the app needs significant improvement, which would ultimately have a positive impact on the brand itself. We would rate the app as fair when it comes to performance and speed. TorGuard's app for Mac has is also decent when it comes to leak protection, encryption and unblocking. But the speed is an occasional issue on few servers.
TorGuard VPN for iPhone Review
TorGuard has been in the around the market since a while, and it does offer a native app for iOS devices. TorGuard for iPad and iPhone app is integrated with exciting features and simply designed for better user experience. The UI of is also good, but there are some aspects in the app that might be confusing. For instance, the selection of the servers is a bit confusing due to information overload. The app is also missing on automatic sever selection feature, which allows the user to connect to the best server according to their location and their purpose.
TorGuard VPN for Windows Review
Unlike all big brands the TorGuard also has an app for Windows that happen to have all the features. The design of the app is a bit old school due to which the usability is a bit of an issue. However, the app would suffice the need to stay protected and anonymous. The server selection is all manual, so you have to spend a good amount of time searching for your desired location, which is bad. While using the app you would feel overload of features and options, it seems that user experience was ignored deliberately while designing the app. It is more confusing than you might think, but once you understand it, it gets the work done.
TorGuard VPN for Android Review
The TorGuard VPN for Android also happen to follow the steps of Windows app. The app lacks heavily in the user experience aspect. Before, actually using the app, you need to spend time to learn about it working and how to go about after installing it. Selection of server is again a big problem for users. But on the brighter side, the app has the auto connect option to ease things a bit. The auto connect will start TorGuard on boot and connect the VPN. The app however, is still missing on the automatic server selection feature, which is very useful and time saving. The app however, needs to be improved in terms of design and user experience.
TorGuard VPN for Router Review
ToGuard VPN supports a wide range of routers that make use of DDWRT, Asus WRT or Merlin, and Tomato firmware. Besides these, the brand itself has listed some routers they say work well TorGuard. These include brands such as Linksys, Asus, Netgear, TP-Link, GLI Mini and many more. The setup procedure is available in the support center or you can get help from their customer support which is always on for help of the users.
Final Words
With this final heading our TorGuard VPN review is now coming to an end. We would like to conclude that TorGuard is really good when to protecting your privacy and anonymity. The huge support for torrenting demands makes it a strong privacy and anonymity advocate. The brand has also been successful when it comes to protecting security. We would also like to mention that it is one of the few VPN providers that certainly charge a justified price for the services they offer. While reviewing the provider we also found that brand has very minimal understanding when it comes to user experience and UI. They need to work heavily to improve on this, as this could be troublesome for them. Additionally, the speed and performance is definitely above average and the large network of servers really comes handy for the users who seek internet freedom. Overall, it is recommendable and can be more if their apps can get better in design and usability.
The subscription given by the service come with a 7 days money back guarantee. You can pay for your subscriptions through variety of payment methods, which includes major credit cards, PayPal, Paymentwall and Paygarden. They service also accepts payments in cryptocurrencies, which again serves as a great option for anonymity.

Summary
Reviewer
Review Date
Reviewed Item
Author Rating